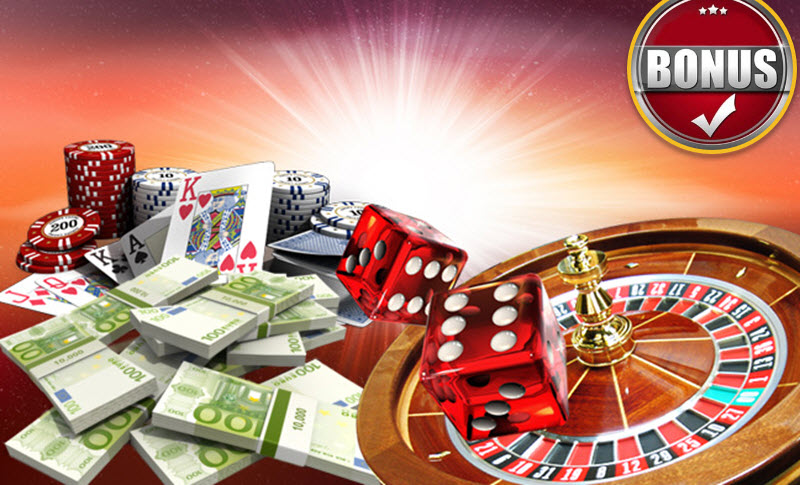 When internet gambling first become popular it was common that people registered to different casinos to get the bonus and then withdraw the money only to repeat the process in another online casino. This process was known as bonus hunting or bonus collecting. The casinos quickly changed the rules to make it harder to collect bonuses. They did this by setting higher and stricter wage requirements before you could withdraw the money.
It has progressively been made harder to make money from bonus hunting ever since and I do not recommend that you try to use this technique to make money from online casinos. It is very hard to successfully collect bonuses and the risk that you end up loosing money is large. Even if you are successful it will take too long to meet the wager requirements to be worth the effort for the relatively small profit. There was a time when bonus hunting was a good way to make quick money online but that time is long since gone. If you try it now you will fail or spend days to earn a couple hundred USD or less.
Another reason that I do not recommend bonus hunting is that I consider it cheating. The purposes of the bonus is to give you more money to gamble for when you first start playing. It is not meant as a trophy to be withdrawn as soon as possible. On the other hand I do not think it is ethical for casinos to offer bonuses to lure people to start gambling with them so they might deserve that people take the bonuses an leave. None of this really matters since it is virtually impossible to bonus hunt in an effective way. There are a lot of better ways to spend your time if you want to earn money.
What is a bonus?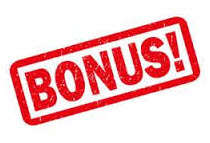 A casino bonus is an incentive that a casino offers to promote a certain behavior in their players. The most common type of bonus is the welcome bonus that give you extra money when you first deposit money to a casino. There are a number of other types of bonuses such as the no deposit bonus, the reload bonus, the log in bonus, the try a new game bonus and a lot of other bonuses. The one thing all bonuses have in common is that they are designed to entice you to perform a certain act.
Bonuses can be very small or very large. Some casinos offer bonuses as small as USD5 while other offer you several thousand in bonuses. There is a number of casinos that do not offer any bonus at all.
A special type of bonus is the no deposit bonus that you can accept 100% risk free since you do not need to deposit any money or provide any credit card information to get the bonus. No deposit bonuses are usually very small but give you a chance to see if you like a casino.
When should I accept or turn down a bonus?
It can be very tempting to try to get as big a bonus as possible when you register in a new casino but this is not necessarily a good idea. It can actually often be a good idea to turn down any bonuses completely. I will explain why below.
It is very common that all your money, the money you deposited and the bonus,  is locked in you account until you have met the wager requirements associated with the bonus. These wager requirements can often be very high. Especially if you want to play games such as black jack and video poker. It is common that these games to not count at all towards the wager requirements or that they count as a very low value, 10 % of the bet or less. This means that you will need to play a lot before you are ever able to withdraw any money from the casino.
If the game you love doesn't count towards the wager requirement at all then it doesn't matter how much you play. You will never meet the requirement and you will never be able to withdraw your money. It can therefore be a good idea to never accept any bonus so that you can withdraw your money at any time.
Once you have received a bonus and made a wager you can no longer return the bonus and you need to meet the wager requirement to be able to withdraw your money. Many people who feel scammed by a casino that does not allow them to withdraw their money have accepted a bonus without understanding the rules and implications of doing so. In these cases the casino have every right to keep the money until the requirements have been fulfilled.
Generally it can be said that people who play to win money should avoid accepting bonuses. Players who play for fun and expect to lose all their money should always chose to accept a bonus.